Maha Laxmi Mantras:
MotherLakshmiis a goddess who gives money and brings happiness to her home. Mother Lakshmi is the wife of Lord Vishnu. The person who worships Mother Lakshmi. Mother Lakshmi fills happiness and happiness in her life, giving her wealth and glory. According to religious beliefs, the birth of Mother Lakshmi was done by the churning of the gods and monsters. 14 gems were obtained from sea churning, one of which was Lakshmi.
Mahalakshmi Mantrameans a sound which has mental well-being. TheBeej Mantracan be called the life of a Mantra. The internal forces develop byBeej Mantra. With the influence of these mantras, a positive energy starts circulating around you.
1 – Mahalakshmi Mantra:
ॐ श्रीं ह्रीं श्रीं कमले कमलालये प्रसीद प्रसीद ॐ श्रीं ह्रीं श्रीं महालक्ष्मयै नम:॥
Om Shri Hari Sri Kamle Kamalaye Prasid Prasid Shree Hridi Shree Mahalakshmai Namah.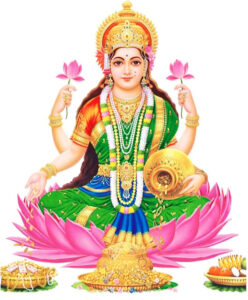 ThisMahalakshmi Mantrasis done to please theMother Lakshmi. In particular, thisMaha Lakshmi mantrais recited for emancipation. ThisMahaLakshmi mantrais considered to be very effective. It is believed that the burden of loans is made to chant thisMahaLakshmi mantradaily from Kamalgatte's garland and the grace of the mother Lakshmi remains.
Chant thisMahaLakshmi mantraof Mother Lakshmi while worshiping in the morning. Install the statue of Mother Lakshmi in your place of worship. Chant thisMahaLakshmi mantraof Mata Lakshmi 108 times. Use the kamalgatta garland in the chanting of theMahaLakshmi mantraand chant theMahaLakshmi mantraonly by keeping the garland in Gomukhhi.
On every Friday feed kheer to Mother Lakshmi and then feed kids girl. In this way you chantMahaLakshmi Mantrawith full allegiance, faith and reverence towards Mata Lakshmi. With the grace of Mother Lakshmi, your financial situation will improve soon.
2- Lakshmi Gayatri Mantra:
ॐ श्री महालक्ष्म्यै च विद्महे विष्णु पत्न्यै च धीमहि तन्नो लक्ष्मी प्रचोदयात् ॐ॥
Om Shree Mahalaxmayee ch idahe vishnu patnaai ch dhimahi tanno laxmi pravodayat Om..
Lakshmi Gayatri Mantrais a very influential mantra for happiness and prosperity in the family. Means mother Mahalaxmi, who is Lord Vishnu's wife. We meditate onMahalakshmi. Mother Lakshmi inspires us to walk on the path. That is, we remember MotherMahalakshmiand pray to them that they should keep their kindness on us. By chanting thisLakshmi Gayatri Mantra, honor, respect, wealth, achievement and physical pleasures soon begin to grow.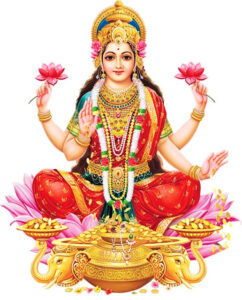 3- Maha Lakshmi Beej Mantra:
ॐ ह्रीं श्रीं लक्ष्मीभयो नमः॥
Om Hari Sri Laxmibhayo Namah.
'ॐ ' = The symbol of the power of God.
ह्रीं = It means that the mother of Shiva should remove my sorrows.
श्रीं = Shree means that, the Goddess Lakshmi, the Goddess of Aishwarya, should defeat my sorrow and there is no lack of prosperity in my life.

लक्ष्मीभयो नमः = Maa Lakshmi has been used to bow and summon her.
The meaning of the wholeBeej mantrais that, O God, the Supreme Lord, O Mahamaya, O mother Lakshmi, remove my miseries, enhance and enrich my life.